You can now get money-saving tax tips from Orange County United Way's OC Free Tax Prep sent directly to your mobile device by texting MONEYBACK to 50503 and all for free! Learn more about the program here. With tax season upon us once more, Orange County residents are seeking ways to get their returns completed efficiently while also keeping as much of their hard-earned money as they can. OC Free Tax Prep is here to help. Starting now, you can get some amazing money-saving tax tips simply by sending us a text message!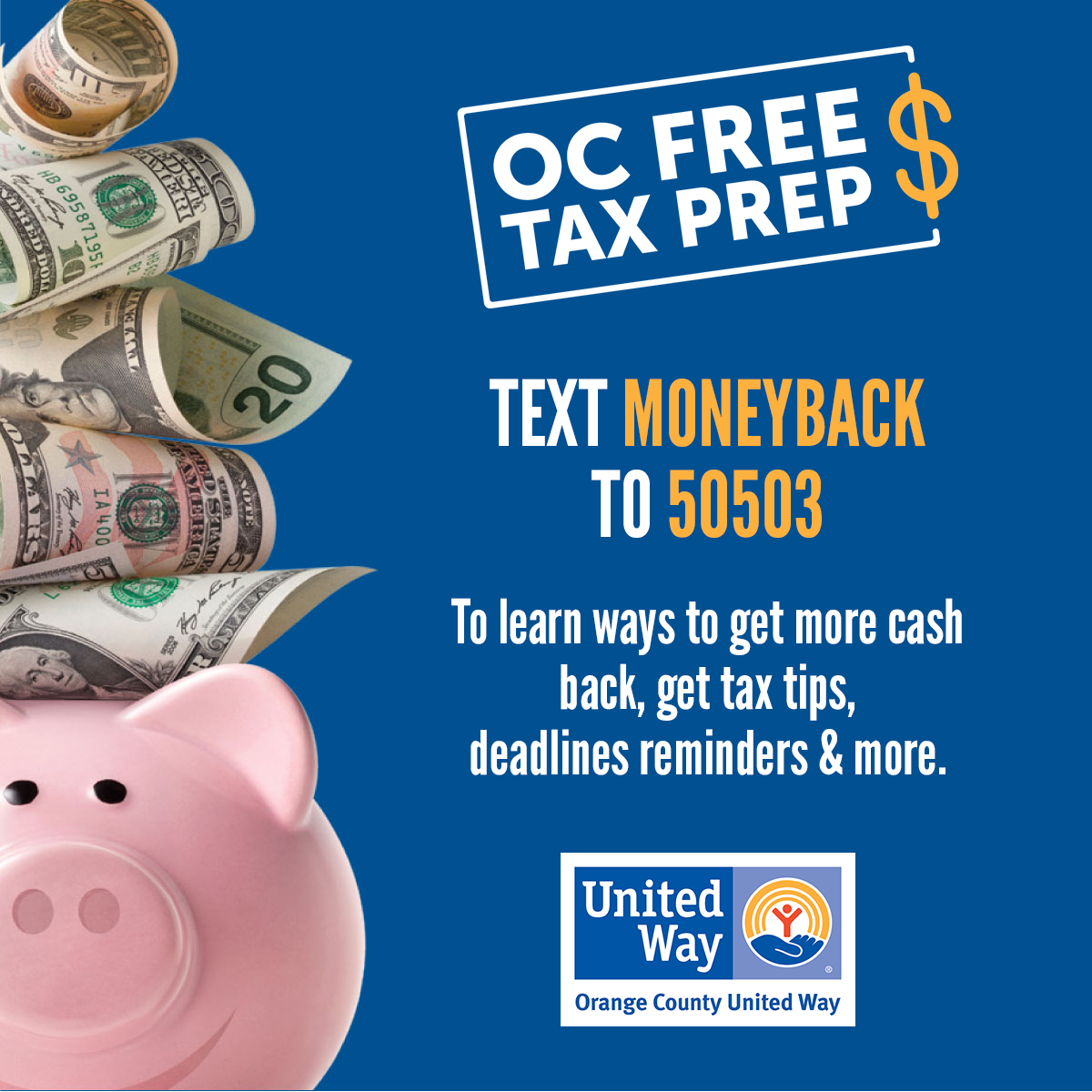 Here's all you have to do: text MONEYBACK to 50503 today. That's all there is to it! From there, we'll send you helpful tax tips, reminders about key deadlines, and links to some other free resources from OC Free Tax Prep.
Brought to you by the Orange County United Way, OC Free Tax Prep can help you:
File your taxes for FREE! In-person assistance is available at various locations throughout Orange County.
Learn more about programs like EITC, which can put more money in your pocket!
Ensure that you're not leaving money on the table or paying more than you need to.
The bottom line: We're here to make tax season easy on Orange County individuals and families, something we do through free tax education, tax tips, tax prep services, and more. And it's never been easier to access these benefits; just send us a TEXT and you'll be on your way!
Again, text MONEYBACK to 50503 today for FREE tax tips from OC Free Tax Prep!
Msg & data rates may apply. Text STOP to end. Text HELP for help. Expected approx. 1 msg/week. Call 866.976.7999 or visit this page for help & info.